History Item : Alne Annals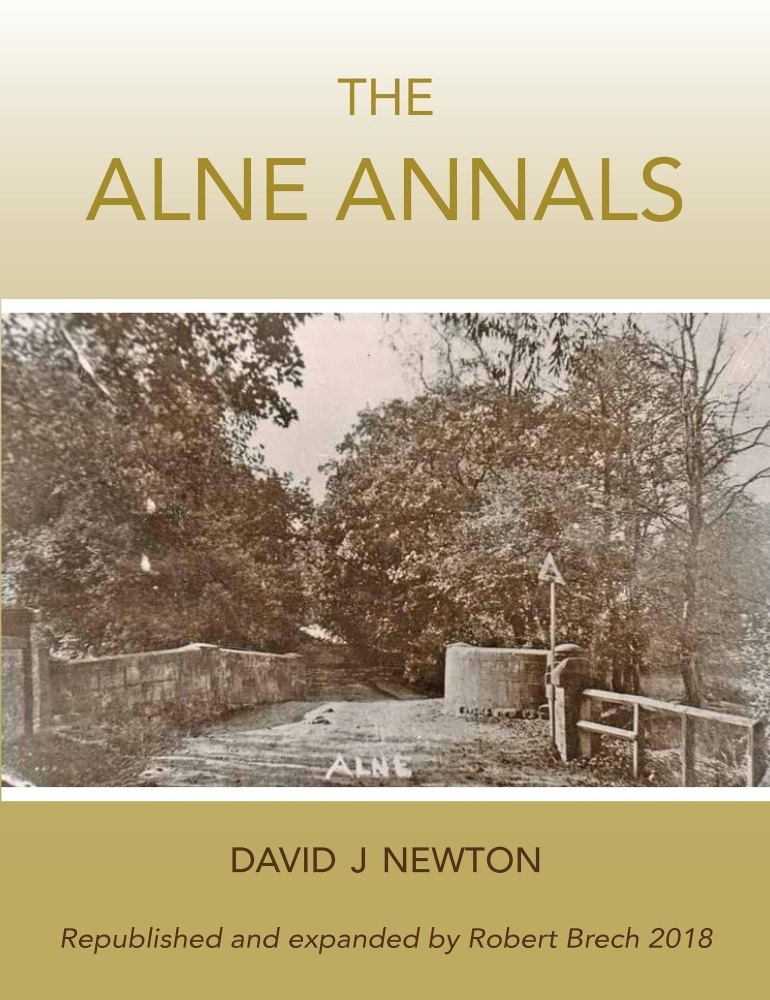 A new edition of David Newton's The Alne Annals is now available.
David Newton's The Alne Annals was first published in 2002 and was the first time that anyone had put together in one volume the various papers that had been published over the years in local and national papers, parish magazines, learned tomes, countless directories, and just as importantly, in private musings and recollections.
With the kind permission of the Newton family and the financial support of Alne Parish Council, a new edition has now been published. This new edition keeps to the same principle as the original but has added a lot more information from many different sources, being more than 60% larger than the original; it includes stories about life in Alne in the 1940s and 1950s, the old shops and post offices, the 1944 bomber crash, Alne station and the railway, the vicars of Alne, Alne Cricket Club, the schools and Village Hall, the War Weapons Committee and the Coronation Committee. It also features many old photos.
The book is not a history, it is not a chronology but it is a collection of tales from many authors and publications from many sources. It thus forms a fascinating insight into the village and parish of Alne over the years.
The price is £10 (delivery is free in Alne and £3 elsewhere in the UK). Cash or cheque (payable to Alne Parish Council) to Robert Brech at Alne Croft, Main Street, Alne, YO61 1TB. Or ring 838265 for online payment details.
As new information comes to light, this page will be used for any updates:
29-Nov-2018: Updated. A photo of the steam engine boiler explosion that took place at Alne station in 1877 will doubtless feature in later editions of Alne Annals. Have a preview by clicking here.
08-Oct-2018 : Re the Home Guard photo caption on p115, the person identified as David Almgill (back row, far left) is actually Alf Tenniswood (from Tollerton). 3rd from the left in the middle row is his brother Arthur Tenniswood.