2016 Presentation Dinner
47 people attended the annual presentation dinner at The Worsley Arms, Hovingham, on 10-October-2016. Prize-winners were as follows:
1. Special Award to the Brotherton Cup organiser, Tony Howat.

2. The Brotherton Cup winners: Ellen Strabel & Rob Proudley (Alne A)

3. Oldest regular pair (137 years): Ed Hope & Robert Brech (Alne B).

4. Ladies' Cup: Terrington.

5. Junior Player of the Year: Charlie Price, Alne B

6. Knock-out Cup. Kirkbymoorside A

7. Special award to captain of Terrington A and B, Saint Zoe Browne

8. Division 3 Cup: Ryedale (unbeaten)

9. Division 2 Cup: Wigginton A

10. Most league games scored in 2016: Rowan Ward & Paul Young (Kirkbymoorside A) with 233.

11 . Division 1 Cup: Hovingham A (unbeaten). Their first Division 1 win for 41 years.

2016 Brotherton Cup Results:
1st: Ellen Strabel & Rob Proudley (Alne A)
2nd: Rowan Ward & Paul Young (Kirkby A)
=3rd: Teena Gallon & Neil Hawkins (Alne A)
=3rd: Sally Banks (Raskelf A) & Alec Mosey (Hovingham B)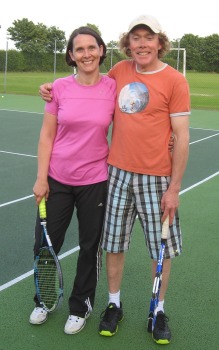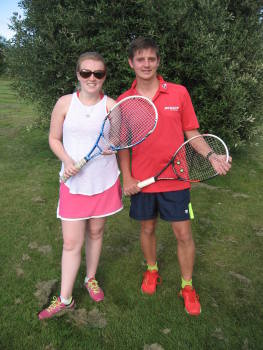 Pairs scores winners (233 games in the league season) are Rowan (dark glasses) & Paul (Kirkby A).
Ellen (pink top) & Rob (Alne A) fell one game behind (232 games) but won the Brotherton Cup.