The next Alne Street Fayre is on Sunday 10-June 2018:
Click here to go direct to the Street Fayre website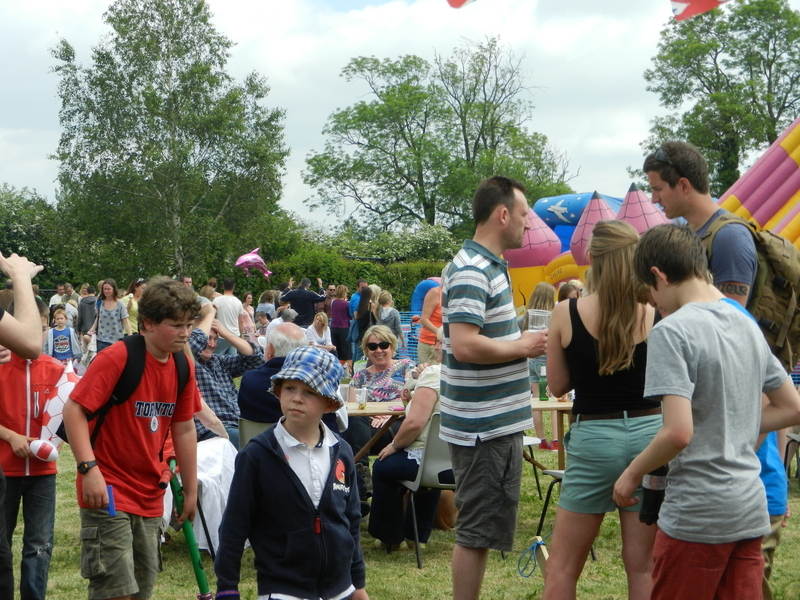 Click here for the full-colour Church restoration brochure
The News Archive is to be found on a separate page under the History tab.
See the Calendar of Events for forthcoming items of interest. Also, please let us know of any events that are planned and we will include them.
This village site is organised and paid for by Alne Parish Council but it is not a Parish Council website.
If you find anything out of date or incorrect, please tell us through the Contact page. Thank you.
Latest news from Alne Village:
22-Jan-2018: With warmer weather on the way, we would hope for progress on the verges this week. Work will continue on the western section of Main Street where digging out and concreting is still necessary on the northern side. Setts will then be placed on both sides while the road remains closed.
Once this is complete, attention will turn back to the eastern section where most of the concrete bed is in place and the next phase is the placing of setts and their pointing. A road closure is planned for this in February.

21-Jan-2018: The Stephensons 29 and 31 service buses through Alne will be taken over by Coastliner from tomorrow.
17-Jan-2018: Website Winter Wednesday Wise Words #3 can be found here.
10-Jan-2018: Website Winter Wednesday Wise Words #2 can be found here.
05-Jan-2018: There has been a delay to the work on the verges as NYCC Street Works have insisted on the H&S measures of (a) a doubling of the safety balustrades on the north side of Main St and (b) the putting of a temporary tarmac surface on top of the temporary stone surface on the south side. This has prevented the start of concreting on the western section of Main St which had been planned to start this week. Fortunately we have a fixed-price contract with NYCC!
03-Jan-2018: Website Winter Wednesday Wise Words #1 can be found here. This series will enliven your day and may re-introduce you to website pages that you haven't visited for a while.
14-Dec-2017: There will be a two-week break on the verge works over Christmas. From 02-Jan, it is planned for there to be one gang laying setts on the northern side of the eastern section of Main Street while a second gang digs and concretes on both sides of the western section where the road will be closed with a diversion down Monk Green.
10-Dec-2017: "Politics lacks the precision of business" is an aphorism that nicely sums up the current Brexit Phase 1 agreement. If you like aphorisms and wise sayings, look out for the Website Winter Wednesday aphorism which will cheer you up each week from 03-January.
01-Dec-2017: The views of Husthwaite village on parking, tractors and the school runs are very similar to many views we have heard in Alne. Go to the following link to read their content: http://www.husthwaitevillage.com/new_news_detail.php?id=669
28-Nov-2017: Click here to read the December/January Parish Newsletter (in full colour).
18-Nov-2017: A reminder that we are fortunate enough to have an old-fashioned milkman providing a service to the village. If you want fresh milk on your doorstep together with eggs, cream etc, contact Liz Wade on 838806 or lizwade62@hotmail.co.uk for information.