The next Alne Street Fayre is on Sunday 10-June 2018:
Click here to go direct to the Street Fayre website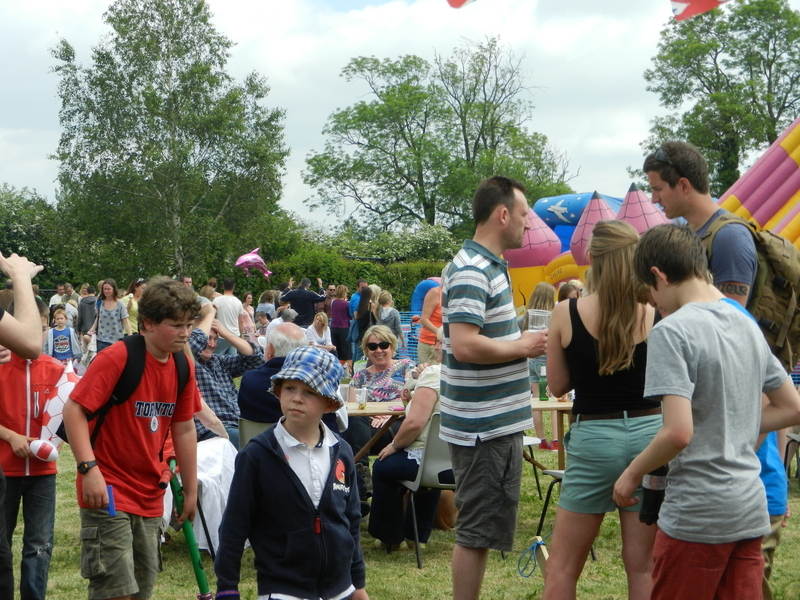 Click here for the full-colour Church restoration brochure
The News Archive is to be found on a separate page under the History tab.
See the Calendar of Events for forthcoming items of interest. Also, please let us know of any events that are planned and we will include them.
This village site is organised and paid for by Alne Parish Council but it is not a Parish Council website.
If you find anything out of date or incorrect, please tell us through the Contact page. Thank you.
Latest news from Alne Village:
14-Dec-2017: There will be a two-week break on the verge works over Christmas. From 02-Jan, it is planned for there to be one gang laying setts on the northern side of the eastern section of Main Street while a second gang digs and concretes on both sides of the western section where the road will be closed with a diversion down Monk Green.
10-Dec-2017: "Politics lacks the precision of business" is an aphorism that nicely sums up the current Brexit Phase 1 agreement. If you like aphorisms and wise sayings, look out for the Website Winter Wednesday aphorism which will cheer you up each week from 03-January.
01-Dec-2017: The views of Husthwaite village on parking, tractors and the school runs are very similar to many views we have heard in Alne. Go to the following link to read their content: http://www.husthwaitevillage.com/new_news_detail.php?id=669
28-Nov-2017: Click here to read the December/January Parish Newsletter (in full colour).
18-Nov-2017: A reminder that we are fortunate enough to have an old-fashioned milkman providing a service to the village. If you want fresh milk on your doorstep together with eggs, cream etc, contact Liz Wade on 838806 or lizwade62@hotmail.co.uk for information.
16-Nov-2017: In response to the request for information for the new edition of Alne Annals, we have received a letter from Sue Parsons (nee Craven) who lived in Alne in the 1950s and whose grandfather was Richard Ernest Craven, head teacher at Alne School from 1907. The letter can be found here in case anyone remembers the family and wants to add to the history.
11-Nov-2017: Fifty people attended an excellent afternoon concert in St Mary's Church given by Helen Dawson (cello), Emma Hewison (clarinet) and Simon Dawson (cornet et al), pictured below taking their final bow (photo courtesy Cheryl McBroom).
06-Nov-2017: The 2018 programme for Alne WI has now been published. Click here to go straight there.
24-Oct-17: A tree fell during the night and completely blocked the Avenue, preventing southwards exit from Alne this morning. Local volunteers were quickly on hand to restore our links with the outside world! See photo below.
08-Oct-2017: The Alne Sunday newspaper collection is working well. If you want to join the scheme, contact Robert on brech28@btinternet.com The upside is that you get your Sunday newspaper delivered each week to the Church, the downside is that you have to do the collection from Easingwold roughly once a quarter.