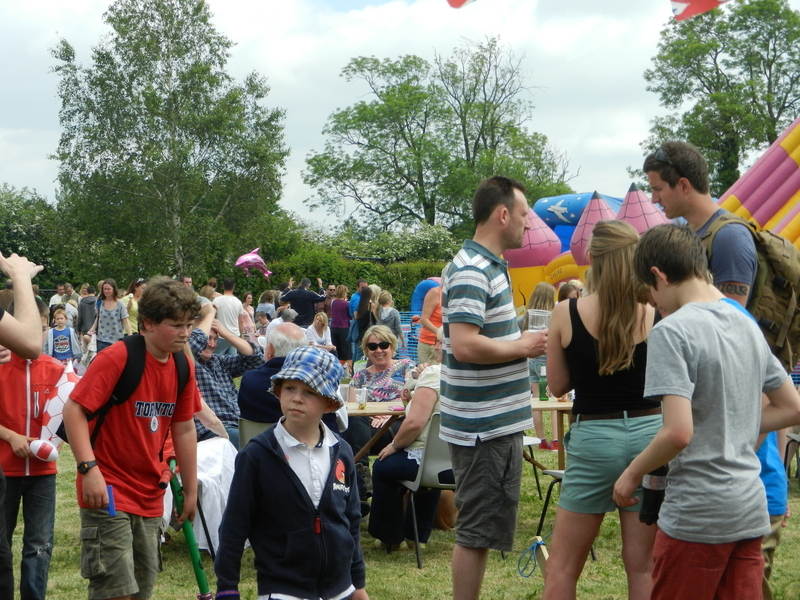 2017 Alne Street Fayre : Sunday 11-June
Click here for the full-colour Church restoration brochure
The News Archive is to be found on a separate page under the History tab.
See the Calendar of Events for forthcoming items of interest. Also, please let us know of any events that are planned and we will include them.
This village site is organised and paid for by Alne Parish Council but it is not a Parish Council website.
If you find anything out of date or incorrect, please tell us through the Contact page. Thank you.
Latest news from Alne Village:

11-Sep-2016: Alne Parish Council has bought a new public notice board for the centre of the village. Alne Brownies have kindly agreed to manage this board and to take down out-of-date notices that the owners haven't removed. The Alne Station public notice board has also been renovated and made easier to access.

24-Aug-2016: Small Steps to Music, a new venture for the Under Fives, will be starting in Alne Village Hall in September. For details, click here.

24-Aug-2016: The September Parish Newsletter (in full colour) can be viewed here.

08-Aug-2016: The Parish Council has organised a working party of individuals doing Community Service to spend a number of Sundays clearing the grass back from the pavements in Alne.

03-Aug-2016: Click here for the latest Alne Hall update on the Diamond Anniversary party.

23-July-2016: The bakery van, which stops outside the village hall every Saturday morning between 8 and 9am, is a great success. Get your breakfast treats here!

23-July-2016: The defibrillator training session was extremely helpful and informative. We have to pay for the next session, so if there is demand, let Gudrun know.

22-Jul-2016: Our first pop-up pub in the village hall was a great success. Next one on Friday 19th August. Contact Rosie for details.

03-Jul-2016: The 1899/1900 news story of the vicar, the churchwarden and the young spinster in Church Cottage has been updated to include the full text of the libellous letter, and the summing-up and judgement from the Royal Courts of Justice. Click here to go straight there.

30-Jun-2016: Congratulations to the

winners of the Duck

Race at Alne Street Fayre who were:

1st : £50 : Mark Scott-Rix
2nd : £25 : Dot Metcalfe
3rd : £15 : M. Jackson
4th : £10 : Tim Booth