The next Alne Street Fayre is on Sunday 09-June 2019:
Click here to go direct to the Street Fayre website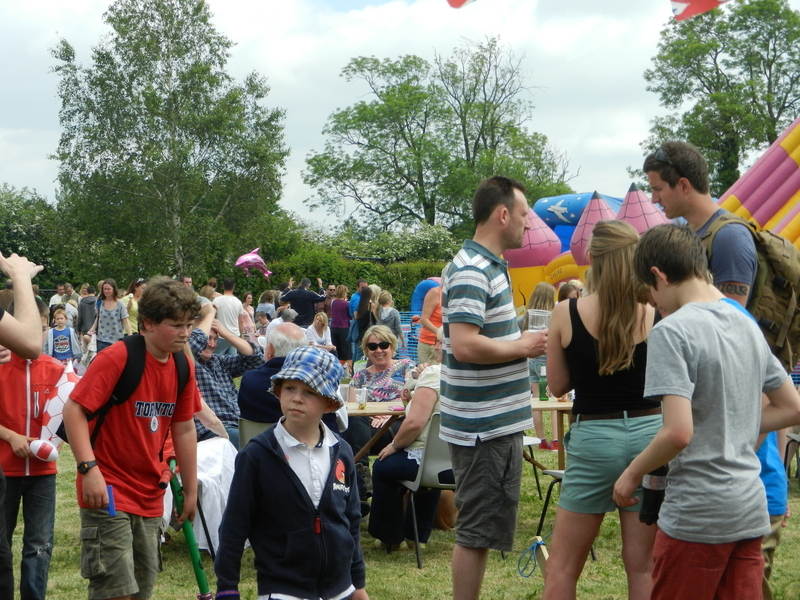 Click here for the full-colour Church restoration brochure
The News Archive is to be found on a separate page under the History tab.
See the Calendar of Events for forthcoming items of interest. Also, please let us know of any events that are planned and we will include them.
This village site is organised and paid for by Alne Parish Council but it is not a Parish Council website.
If you find anything out of date or incorrect, please tell us through the Contact page. Thank you.
Latest news from Alne Village:
14-Jan-2019: The January mid-month conundrum. A rather disorganised man lives in Manhattan and has girlfriends in The Bronx and Brooklyn. He visits one of them each weekend but he can't decide which one he prefers so he goes to the subway and gets on the first train that arrives. Trains come in both directions at 10-minute intervals. Over time, he finds that he is spending 90% of his weekends in Brooklyn and only 10% in The Bronx. Why is this? Answer on 31-January - no prizes apart from proud satisfaction!
02-Jan-2019: 262 souls attended the Christingle in St Mary's church on Christmas Eve, the second highest total on record. At the equally-popular pop-up pub afterwards in the Village Hall, tribute was paid to John Teasdale on his completion of 31 years of service on Alne Parish Council. He is pictured (on the left) receiving RHS membership, a gift voucher and a framed plaque from the Parish Council chairman. First elected in 1987, John stood down in 2018 and has now moved to Tadcaster to be nearer his family. [Photo courtesy of Sandra Raper]
27-Dec-2018: Confused about bin collections over New Year? Go to our Links tab and click on Bin Collection Schedule which will take you straight to the HDC bin collection schedule.
14-Dec-2018: Alne Singers' Christmas Concert was an excellent success last night in front of a large and enthusiastic audience. See photo below.

28-Nov-2018: Click here to see the December/January Parish Newsletter - in full colour.
12-Nov-2018: Now updated New History item. A photograph of the steam engine boiler explosion that took place at Alne Station in 1877, plus some information on this event, can be seen by clicking here.
30-Oct-2018: The new verges were seeded in mid-September but, for whatever reason, the seed didn't take. NYCC have now agreed to lay turf and this work will take place next week. Residents of Main Street are requested not to walk on the new turf until it has fully grown in and to continue to ensure that all vehicles, including delivery drivers, keep off all verges. In the unlikely event of a prolonged dry spell, we will also ask for their help in watering.