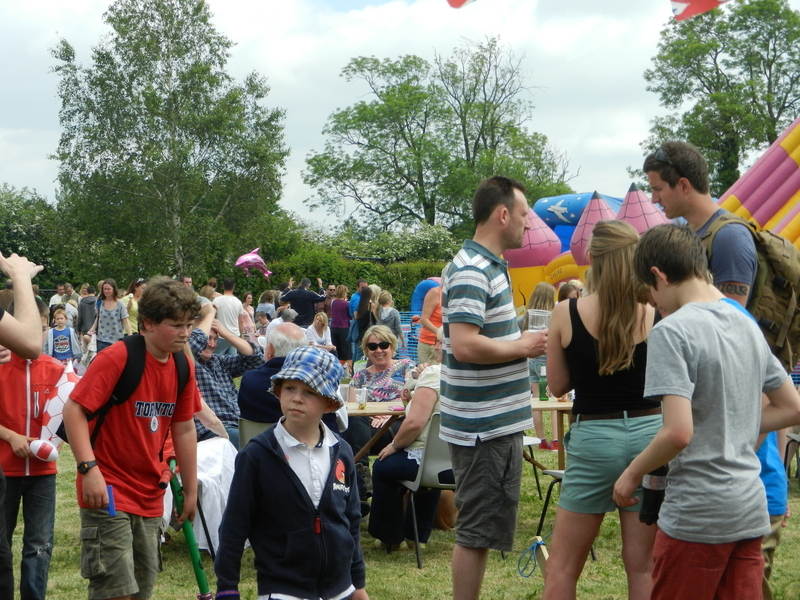 The next Alne Street Fayre is on Sunday 07-June-2020.
Click here to go direct to the Street Fayre website
Click here for the full-colour Church restoration brochure
The News Archive is to be found on a separate page under the History tab.
See the Calendar of Events for forthcoming items of interest. Also, please let us know of any events that are planned and we will include them.
This village site is organised and paid for by Alne Parish Council but it is not a Parish Council website.
If you find anything out of date or incorrect, please tell us through the Contact page. Thank you.
Latest news from Alne Village:
27-Jan-2020: St Mary's Church, Alne, is seeking a Treasurer starting this Spring. The work is flexible and entails one to two hours per week. Full handover will be arranged by the outgoing Treasurer. For further details please contact Peter Cove (838346) or Carol Glen (838016) or Amanda Thornton (830123).
22-Jan-2020: Alne Street Fayre has discussed with North Yorkshire County Council their proposals for the road closures in Alne on Sunday, 7th June 2020. The plan, which takes into account the safety considerations proposed by NYCC, is the same as 2019 and is posted on the Alne Parish Council notice board. Comments by Friday 07-Feb, please.
18-Jan-2020: The phantom arm-twister who keeps rotating the newly-refurbished signpost at the X-roads by the notice boards is wrong if they think it is pointing incorrectly. Historical photos show that "Local Traffic Only" is to point down towards the Village Hall and this is agreed as correct by NYCC Highways. Most local people will go whichever way they prefer but directing strangers away from the lethal Village Hall corner can only be the safe course.
09-Jan-2020: If you want to know why APLA does not allow dogs on the recreation field, the answer can be found here. It is regretted that some folk are just not to be trusted.
07-Jan-2020: The well-known photo of Alne Station on the left has hitherto been of unknown date except that it was pre-1918. A research project has now identified it much more closely as 1906-1909 and you can read all about it (and some other historical photos) by clicking here,
07-Jan-2020: The answer to the Christmas conundrum can be found here. There were no correct solutions submitted.
19-Dec-2019: Back Lane will be closed 07-10 January for the installation of a new electricity supply. It is unclear how residents will be affected but you can get an update on this by calling Northern Powergrid 24/24 on 0800-011-3332.
16-Dec-2019: Don't forget our Free to a Good Home page which you can reach by clicking here. A couple of cine film projectors have recently been listed and might be of great interest to those who have photography as a hobby.
06-Dec-2019: The December website conundrum can be found by clicking here. As befits the holiday season, this one is slightly harder and a small prize will be offered to the first correct solution drawn out of the hat. Entries to be submitted through the Contact page by Twelfth Night!
30-Nov-2019: Click here to see the December/January Parish newsletter (in full colour).
22-Nov-2019: Questions have been asked about when the old pond at the east end of the village was filled in (see photo). A short historical project has found the answer, which can be read here. Any further detail is always appreciated, particularly from people who can remember the mid-sixties in the village.
12-Nov-2019: There is a planning application to build a poultry unit on land across the railway from the end of Sandy Lane. Your Parish Council is in favour of agricultural employment in the area but is against damage to the environment and has raised a number of questions and observations. These, and other relevant comments can be seen by going to the HDC planning portal and using reference 19/02116/FUL. You can also post your own observations there.