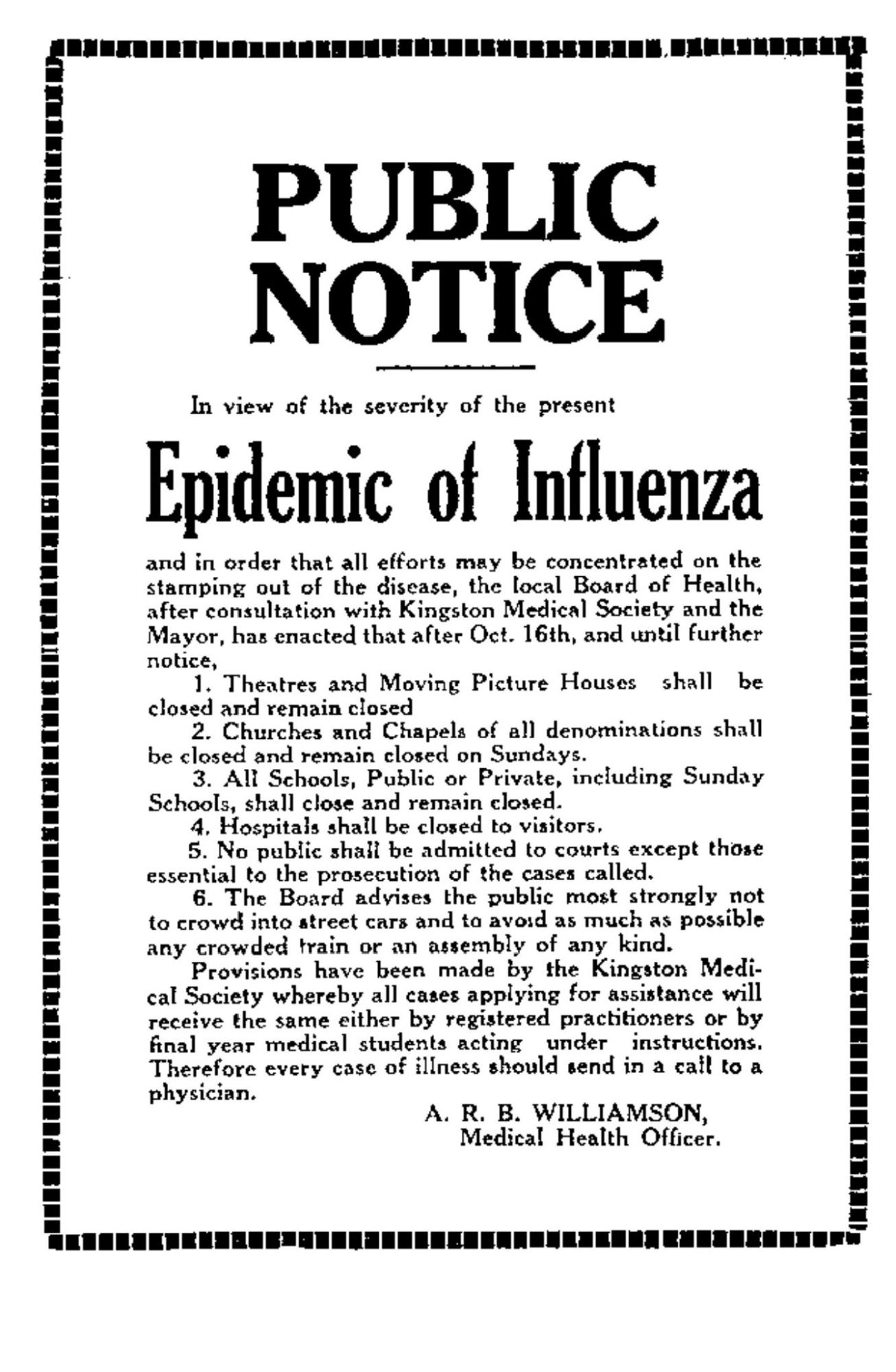 07-Jan-2022: Missing Bridge. Alne Parish Council has been in regular touch with NYCC on the question of the missing footbridge over the river Kyle. Their official word in January-2022 is that 2022/23 funding for footpaths is looking more healthy and they are "reasonable confident" that our bridge will be restored, probably in the summer of 2022. Thanks to Councillor Colin Fletcher for keeping on top of this.
06-Jan-2022: Plus ca change, plus ç'est la même chose! A poster from 1918.
29-Dec-2021: Figure of eight walk. Start at the central notice boards, head east down Main Street and along the pavement to the Alne Station notice board. Return as far as Gale Road, turn right and then go into Alne Park and right round the internal perimeter, Back down Mitchell Lane, straight over into Monk Green, and up the Avenue to Alne Cross. Return down the Avenue, Church Wind and Main Street to the central notice boards start point. Add a 100-yard excursion down Jack Hole or Back Lane and you will have covered exactly three miles, seen 95% of Alne village and remained relatively unmuddy.
24-Dec-2021: The Christingle service was back in St Mary's Church after missing 2020. It was fully booked and 100 souls took a full part in this traditional start to the Christmas festivities.
23-Dec-2021: Depth Gauge Thanks to Alne Parish Council, there is now no need to guess as to which flood was the higher. A new depth gauge has been erected on the west side of the Avenue bridge and shows the height of the water in metres above normal. Our thanks to the landowner for his permission and advice, to Councillor John Newton for his fabrication and to Councillor Eddie Edwards and Allium Organics for their assistance in its installation.
18-Dec-2021: How well do we understand the Covid statistics? Chapter 6 of The Coronavirus Plague in Alne is a Christmas edition which looks at some of these and other surprising observations. Click here to read it. Earlier chapters can be found here.
25-Nov-2021: Click here to see the November Parish Newsletter (in full colour).
25-Nov-2021: Work is underway to replace the broken glass in the station noticeboard but it is high-quality safety glass and there is some difficulty in obtaining a replacement sheet. Not sure we can blame Covid or the Suez Canal but our usual suppliers have disappeared. Now replaced thanks to Baz Oxtoby
14-Nov-2021: Lamp posts. The lamp post outside the Village Hall has been repaired. The two failures in Hallgarth have been reported. The one at the bottom of Monk Green is the subject of discussion by HDC/NYCC as to where a replacement should be situated - preferably where it won't be knocked over again!
27-Sep-2021: Running Track in Alne? Alne Parish Leisure Association (APLA), the charity that runs the leisure and sports facilities on the main playing field, are looking at the possibility of installing a wheelchair-accessible 500-metre running track around the perimeter of the park. Current thoughts are that this would be along the lines of the successful track recently installed at Millfield in Easingwold.
Would you be a user of this facility? Would you help to make it happen? We believe that APLA can fund this with the help of relevant grants but we will still need a small enthusiastic working group to take this project forward and bring it to fruition. If you are interested in using such a facility and/or helping to make it happen, please register your interest by calling 838265, by emailing Robert at [email protected], or by using the Contact facility on this website. Thank you.
Alne Street Fayre: Is the annual fund-raising event for Alne Parish Leisure Association (APLA, UK Charity number 516566) to raise funds for the maintenance and improvement of the Alne playground, recreation areas and sports field. Click on the Street Fayre photo below to go straight to the Alne Street Fayre website.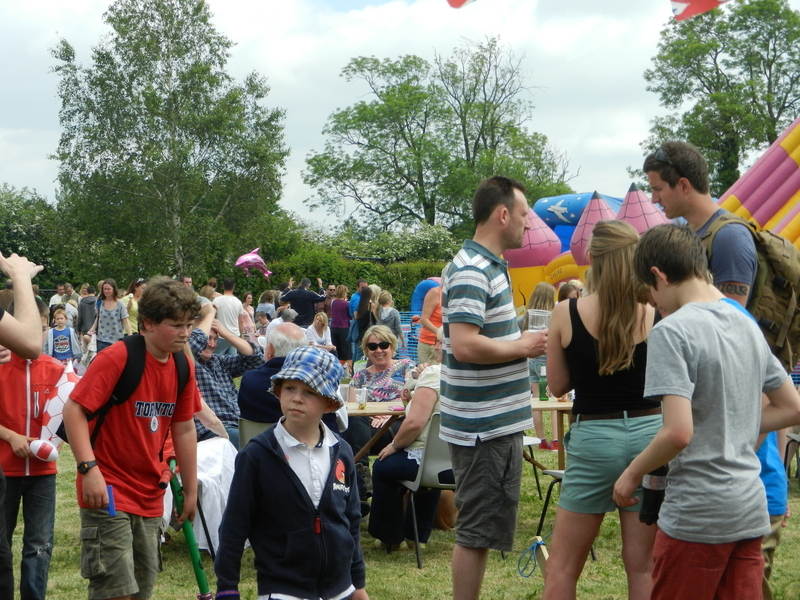 Alne Coronavirus Support Group: If you need help, please contact Eddie Edwards, the central co-ordinator, on 833269, 07583-377276 or [email protected]
Have you missed a recent item? The News Archive is located under the History tab.
See the Calendar of Events for forthcoming items of interest.
Also, please let us know of any events that are planned and we will include them.
This village site is currently paid for by Alne Parish Council but it is not a Parish Council website.
If you find anything out of date or incorrect, please tell us through the Contact page. Thank you.