The next Alne Street Fayre is on Sunday 09-June 2019:
Click here to go direct to the Street Fayre website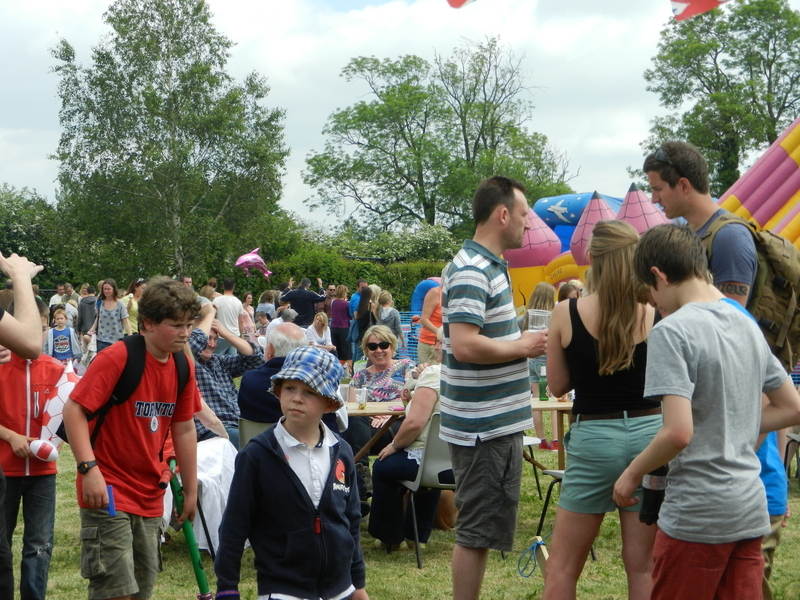 Click here for the full-colour Church restoration brochure
The News Archive is to be found on a separate page under the History tab.
See the Calendar of Events for forthcoming items of interest. Also, please let us know of any events that are planned and we will include them.
This village site is organised and paid for by Alne Parish Council but it is not a Parish Council website.
If you find anything out of date or incorrect, please tell us through the Contact page. Thank you.
Latest news from Alne Village:
28-Nov-2018: Click here to see the December/January Parish Newsletter - in full colour.
26-Nov-2018: Once more Christmas approaches with all its excitement - and hard work. The Christingle service will be led by Carmel Gittens and will start at 4 pm on Christmas Eve. We are seeking volunteers to make Christingles. Please contact Carol Glen (838016) or Peter Cove (838346).
12-Nov-2018: Now updated New History item. A photograph of the steam engine boiler explosion that took place at Alne Station in 1877, plus some information on this event, can be seen by clicking here.
07-Nov-2018: You are cordially invited to the Remembrance Day Service at Alne Church this Sunday, 11-Nov, starting at 10:45am. As you know, this service will take place 100 years after the signing of the Armistice in 1918.
The War Memorial is in the church and has the names of twenty-two men who died in WW1. In addition, two men with links to the area are also commemmorated, together with a further eight crew members of an RCAF bomber which crashed in Alne in 1944.
Following the service, there will be an informal wreath-laying on the Commonwealth War Grave of Robert Crosby. Robert served on the Western Front during WW1 but died of influenza in York in Oct-1918.

30-Oct-2018: The new verges were seeded in mid-September but, for whatever reason, the seed didn't take. NYCC have now agreed to lay turf and this work will take place next week. Residents of Main Street are requested not to walk on the new turf until it has fully grown in and to continue to ensure that all vehicles, including delivery drivers, keep off all verges. In the unlikely event of a prolonged dry spell, we will also ask for their help in watering.
22-Oct-2018: An excellent turn out of Brownies and volunteers (see photos below) ensured that all the crocuses were planted in record time. More have been purchased to complete the job and to add daffodils for the old pond area. Next working group is on Saturday (27-Oct) at 10:00am. Meet at the old pond area at the east end of the village. Bring a small trowel or planter. Thank you for your involvement.


15-Oct-2018: Advance notice that Gale Road will be closed for maintenance from 20-22 November inclusive.
08-Oct-2018: Click here to see the final league results for Alne Tennis Club.
06-Oct:-2018: The dates for the crocus bulb planting have now been set for Sunday 21-Oct and Sat 27-Oct. Both at 10:00am at the Village Hall. See the item below and the Calendar for more information.
02-Sep-2018: New resident and retired countryman, David Lepper, is masterminding a project to plant 1,500 crocus bulbs in the new verges once they have been seeded, The bulbs have been bought by Alne Parish Council but David would like a few volunteers to assist in the planting in October. Please contact him on 838114 or [email protected]
01-Sep-2018: The sixth instalment of Alne personnel at war in WW1, featuring George Hoffmeister, is now available from Lee Walker on the History tab. Click here to go straight there.
Click here to see the current summary (agreed between NYCC Highways and Alne Parish Council) of what is happening next on the restoration of the verges.
A summary of 2018 Winter Wednesday Wise Words can be found by clicking here.