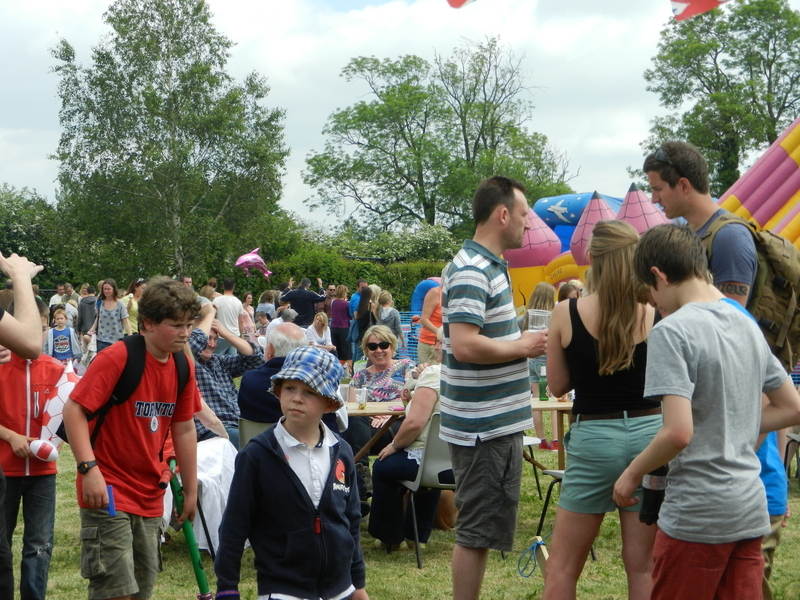 The next Alne Street Fayre is on Sunday 07-June-2020.
Click here to go direct to the Street Fayre website
Click here for the full-colour Church restoration brochure
The News Archive is to be found on a separate page under the History tab.
See the Calendar of Events for forthcoming items of interest. Also, please let us know of any events that are planned and we will include them.
This village site is organised and paid for by Alne Parish Council but it is not a Parish Council website.
If you find anything out of date or incorrect, please tell us through the Contact page. Thank you.
Latest news from Alne Village:
02-Apr-2020: Coronavirus exercise. If you want to combine your exercise with some bending and something useful, there are a lot of fallen branches and brush in the woodland at the top of the APLA recreation field. Just pick them up and put them on the bonfire that is easily seen in the clearing at the top NW corner of the field. And thank you.
02-Apr-2020: Easingwold Food Bank serves the surrounding villages (including Alne) and would welcome any donations of groceries, toiletries or cleaning products. No fresh food thanks. A collection point (just a large black bin!) has been set up in the front drive at Spring Cottage, Main Street, Alne (old Mrs Dunnington's house). From there we will take donations to the Food Bank.
02-Apr-2020: Coronavirus Diary: Are you parents with primary school children? We would dearly like a typical daily diary (just one day) of what you are doing and the joys and frustrations that occur. For Alne Annals in the future - see the entry for 27-March.
31-Mar-2020: Click here to see the April Parish Newsletter (in full colour!)
31-Mar-2020: During the current emergency, Reliance is operating what is effectively a Sunday service throughout the week. Click here for details.
29-Mar-2020: Coronavirus exercise walk. Start at the notice boards, head down Monk Green and up to Alne Cross. Return down the Avenue, Church Wind, Main Street, Mitchell Lane, right round the internal perimeter of Alne Park, then Gale Road and down the footpath to Alne Station notice board. Return back to the central notice boards. Add a 100-yard excursion down Jack Hole or Back Lane and you will have covered exactly three miles and seen 95% of Alne village.
27-Mar-2020: Coronavirus. Robert Brech has started writing a history of the current "plague" in Alne and this will doubtless feature in a future edition of Alne Annals. If you have stories of self-isolation or anecdotes or just want to give vent to your feelings, please send them through the Contact page of this website or directly to [email protected] It will be assumed, unless you state to the contrary, that you are content for such contributions to be included in the history. If you want to read about the 1604 plague in Alne and how many parallels can be drawn with today's situation, click here for some extracts from the current edition of Alne Annals.

20-Mar-2020: Coronavirus. There has been a massive response to the call for volunteers for the Alne Village support group, with a total of 41 volunteers already signed up. Alne Village and Alne Station have been split into seven areas, each with its own team leader and team of volunteers. Everyone in Alne should be receiving a leaflet through the door telling you who your support team is and how to contact it if the need arises. If you are a vulnerable person and have not received such a leaflet by Sunday evening, please contact co-ordinator David Edwards - contact details given in the item for 16-March below.
18-Mar-2020: The group litter-pick on Saturday has been cancelled on government advice. But, no matter, you can do your own individual litter-pick on your own daily walk. Just borrow a litter-picker from Alne Croft, Main Street (838265). Thank you.
16-Mar-2020: Coronavirus. An Alne Village support group is being set up by the enthusiastic Alne Street Fayre committee with the support of Alne Parish Council to ensure that all vulnerable people in Alne get support from named volunteers over the coming weeks. The village will be split into defined areas and each area will have two or three volunteers who are prepared to be on call and do shopping, collect prescriptions etc as requested. This will ensure an organised and co-ordinated approach and will ensure that no one gets missed. In the first instance, we need volunteers from outside the at-risk groups (i.e. not pregnant, not over-70 and without underlying health issues). Please contact David Edwards, who has agreed to be the central co-ordinator, on 833269, 07583-377276 or [email protected] to offer your services. More details will be posted here as we move forward.
15-Mar-2020: Let's Get Connected has recently been published. It is a comprehensive directory of all activities, organisations, clubs and social groups across the Easingwold district. Copies can be obtained from Easingwold Library.
14-Mar-2020: Found, Volvo and Isuzu car keys at Alne Cross. Contact Robert on 838265.
29-Feb-2020: The footpath alongside the River Kyle from the Avenue bridge has been closed and is unlikely to be re-opened until late-August. This is because the wooden bridge downstream has been swept away.
18-Jan-2020: The phantom arm-twister who keeps rotating the newly-refurbished signpost at the X-roads by the notice boards is wrong if they think it is pointing incorrectly. Historical photos show that "Local Traffic Only" is to point down towards the Village Hall and this is agreed as correct by NYCC Highways. Most local people will go whichever way they prefer but directing strangers away from the lethal Village Hall corner can only be the safe course.
07-Jan-2020: The well-known photo of Alne Station on the left has hitherto been of unknown date except that it was pre-1918. A research project has now identified it much more closely as 1906-1909 and you can read all about it (and some other historical photos) by clicking here,