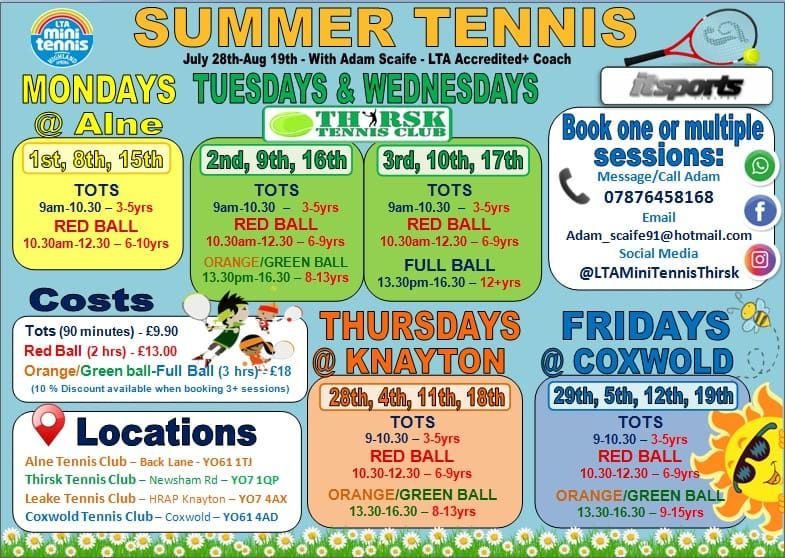 15-Jul-2022: Junior tennis coaching takes place at Alne on Mondays 01, 08 and 15 August. See the poster alongside or a larger version by clicking here.
04-Jul-2022: NYCC have completed the design of the new footbridge over the River Kyle and the work is now out for tender. They anticipate installation in the next few months.
24-Jun-2022: Click here to read the July/August Parish Newsletter (in full colour!)
14-May-2022: Use of Linton-on-Ouse RAF base for asylum seekers. Click here to see Hambleton District Council's current position on this subject.
05-May-2022: Congratulations to Nigel Knapton, Clerk to Alne Parish Council, who has been elected to the new North Yorkshire Council, representing the Easingwold ward, which includes Alne. And to Alne resident, Malcolm Taylor, who has been elected to the new North Yorkshire Council, representing the Huby and Tollerton ward. Results of the 2022 Parish Council election can be seen here.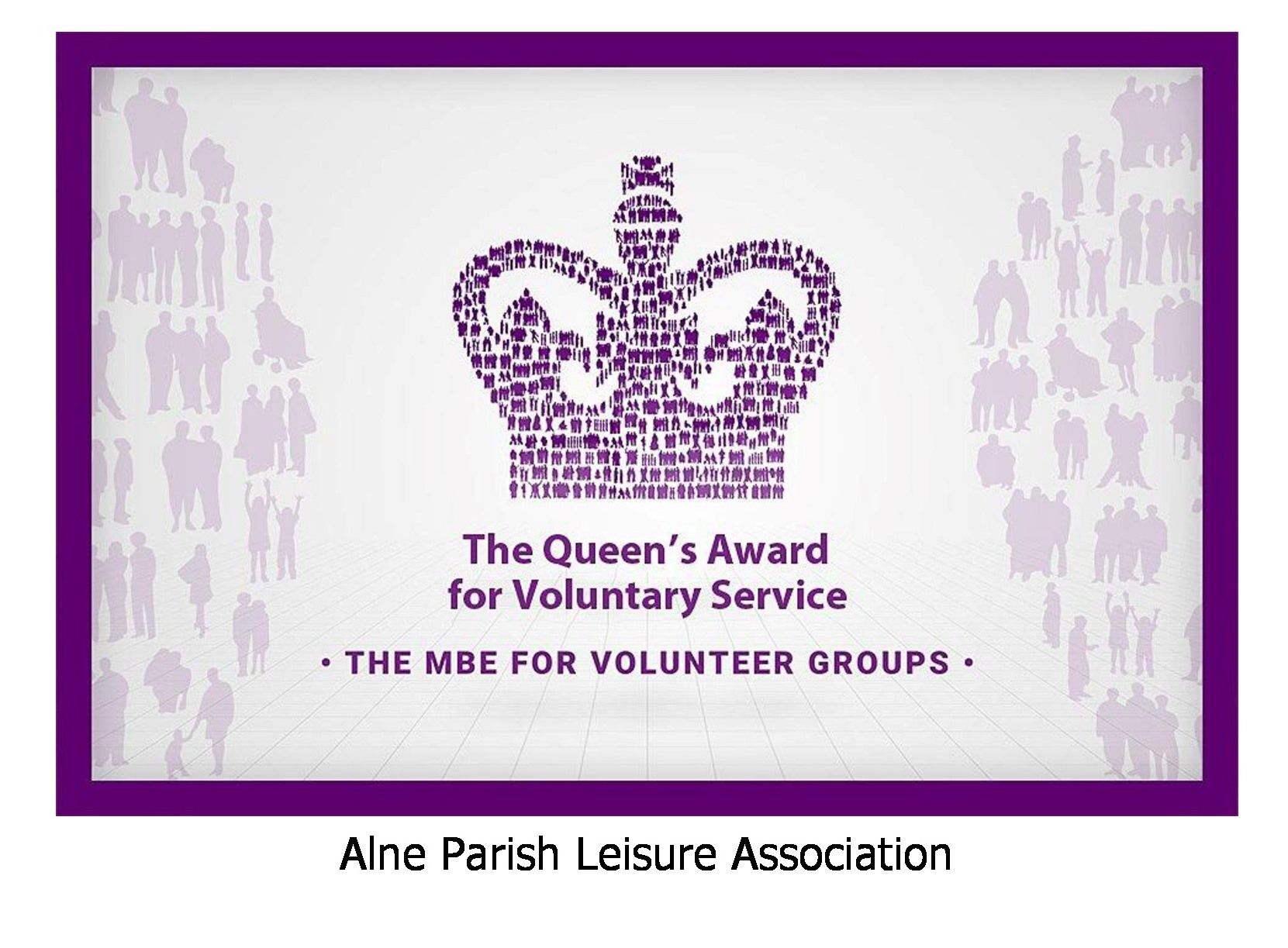 02-Jun-2022: Alne Parish Leisure Association is delighted to announce that it has been awarded a Queen's Award for Voluntary Service. This is the MBE for volunteer groups. A photo of the award is shown alongside and you can read the full text of the press statement by clicking here. This is a signal honour for APLA and the many, many volunteers who have helped over the past 40 years in buying the field, installing, maintaining and improving the equipment and facilities, and in funding it all through Alne Street Fayre.
Alne Street Fayre: Is the annual fund-raising event for Alne Parish Leisure Association (APLA, UK Charity number 516566) to raise funds for the maintenance and improvement of the Alne playground, recreation areas and sports field. Click on the Street Fayre photo below to go straight to the Alne Street Fayre website.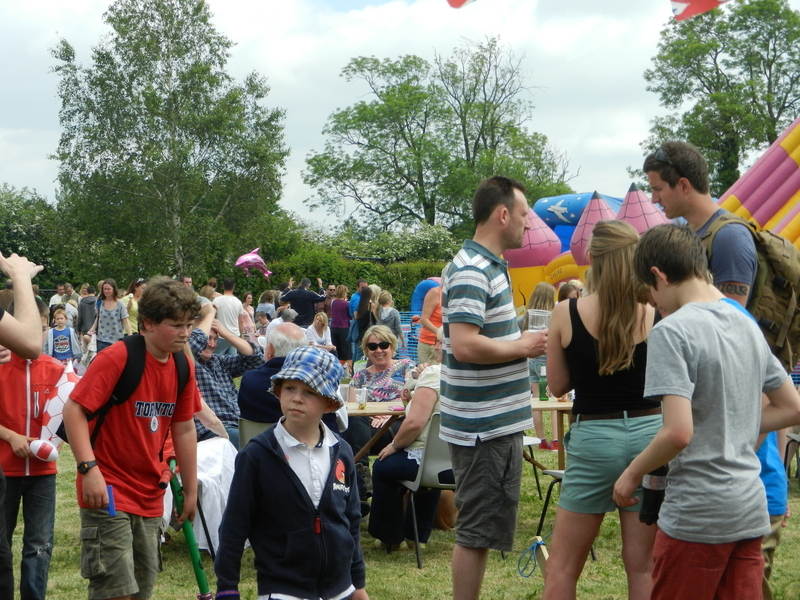 Alne Coronavirus Support Group: If you need help, please contact Eddie Edwards, the central co-ordinator, on 833269, 07583-377276 or [email protected]
Have you missed a recent item? The News Archive is located under the History tab.
See the Calendar of Events for forthcoming items of interest.
Also, please let us know of any events that are planned and we will include them.
This village site is currently paid for by Alne Parish Council but it is not a Parish Council website.
If you find anything out of date or incorrect, please tell us through the Contact page. Thank you.