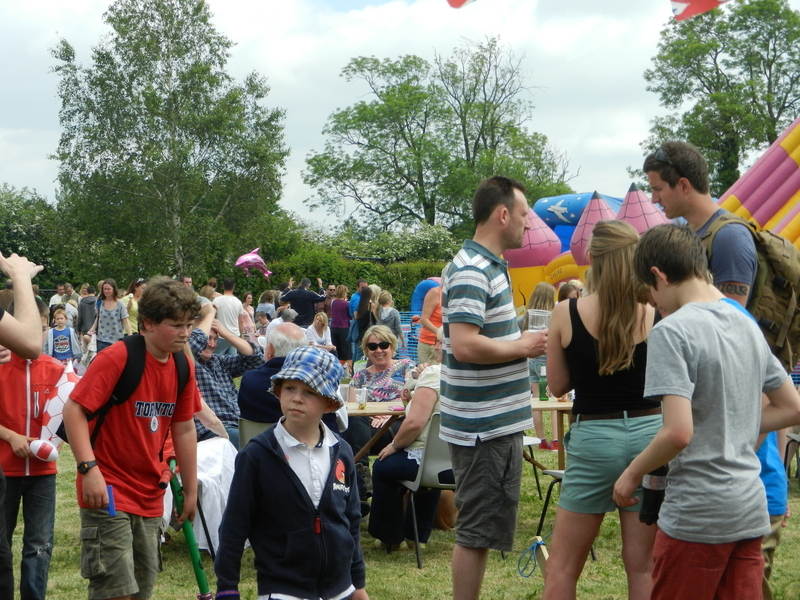 The next Alne Street Fayre is on Sunday 13-June-2021.
Click here to go direct to the Street Fayre website
Click here for the full-colour Church restoration brochure
The News Archive is to be found on a separate page under the History tab.
See the Calendar of Events for forthcoming items of interest. Also, please let us know of any events that are planned and we will include them.
This village site is organised and paid for by Alne Parish Council but it is not a Parish Council website.
If you find anything out of date or incorrect, please tell us through the Contact page. Thank you.
Latest news from Alne Village:
01-Jun-2020: Alne Parish Council has looked at the possibility of private reinstatement of the bridge on the footpath between Alne and Tollerton. But the bridge is across two sets of private land and the Parish Council would be acting outside the law if it condoned unilateral action to replace the bridge, not to mention considerable cost and potential liability. The replacement is the responsibility of NYCC who will replace it free of charge and at their liability. Alne Parish Council will once again remind NYCC to do this.
25-May-2020: Yet another planning application has been made for houses to be built in Alne outside the development limit. This one is for "Outline application (all matters reserved) for the construction of 3 detached dwellings with garages - Land Adjacent Oak Busks Back Lane Alne". If you want to see the detail and/or comment, go onto the Hambleton District Council website, and put the application number 20/00936/OUT into the planning search box.
16-May-2020: There is a magnificent Black Poplar tree to the east of the railway. This tree, pictured left, is on private land but can be seen after crossing the tracks at the end of Sandy Lane. It is close to the site of the new poultry farm and Alne Parish Council have placed a Tree Preservation Order on this specimen to ensure its safety. Black Poplars are nationally scarce and locally very rare and while this tree needs a bit of care and attention, we are fortunate to have one in our vicinity. Photo courtesy David Lepper.
04-May-2020: The May Parish Newsletter (in full colour) can be seen by clicking here. If you want a hard-copy, there are some in the red telephone box.
27-Apr-2020: And now a hare. seen only 10 metres away on the footpath to the east of the railway line. Photo Courtesy David Lepper
22-April-2020: For some uplifting news, a corn bunting has been spotted locally, as shown in the live photo on the left. The RSPB advise that they are now probably the scarcest farmland bird in England. We seem to have at least a couple of pairs in Alne. Photo courtesy: David Lepper
19-Apr-2020: Alne Music Club will promote future concerts at the Village Hall. A Facebook Group Page has now been created; please become a member to be kept updated. A grant application has been made to the Calor Community Fund to acquire a sound system and stage lighting with a Crowdfunding campaign. Can you please support by "Liking" this Facebook Page, or email [email protected] or ring 838114.
18-Apr-2020: In light of the current situation caused by the Coronavirus pandemic, it is with some sadness that, after careful consideration, the decision has been taken to cancel the 2020 Alne Street Fayre. The good news is that a new date has been set for Sunday 13th June 2021. We hope that you will look forward with added anticipation to next year's event.
18-Apr-2020: The defibrillator outside the Village Hall has been repaired and should no longer alarm unnecessarily. You will occasionally hear the alarm on a Saturday morning when it is being tested. A new training session on the use of the defibrillator will be organised as soon as it is safe to do so,
02-Apr-2020: Easingwold Food Bank serves the surrounding villages (including Alne) and would welcome any donations of groceries, toiletries or cleaning products. No fresh food thanks. A collection point (just a large black bin!) has been set up in the front drive at Spring Cottage, Main Street, Alne (old Mrs Dunnington's house). From there we will take donations to the Food Bank.
02-Apr-2020: Coronavirus Diary: Are you parents with primary school children? We would dearly like a typical daily diary (just one day) of what you are doing with home schooling and the joys and frustrations that occur.
31-Mar-2020: During the current emergency, Reliance is operating what is effectively a Sunday service throughout the week. Click here for details.
Alne Coronavirus Support Group: If you need help, please contact David Edwards, the central co-ordinator, on 833269, 07583-377276 or [email protected]
Have you missed a recent item? See the 2020 News Archive by clicking here.