14-Sep-2021: Alne Tennis Club 2022 offer. Join now and get the rest of 2021 absolutely free. Click here for details.
10-Sep-2021: At the request of Alne Parish Council, the collection point for the Easingwold District Food Bank has been re-instituted at Spring Cottage. Same place as it was during the lockdowns, on the north side of Main Street, two houses to the east of the main X-roads. Our thanks to the McCraes who lend their enthusiasm, their concern and their garden for this very worthwhile project.
29-Aug-2021: Click here to see the September Parish Newsletter (in full colour).
05-Aug-2021: New updated indexed maps of Alne are now available. Click here for Alne East or Alne West.
19-Jun-2021: Alne Village Speed Surveys: You may have noticed that Alne Parish Council has been carrying out speed checks around the village over the last seven weeks. These will continue at different locations and times and a report on the evidence and conclusions will be made back to Alne Parish Council in due course. No individual data from these surveys is being shared outside Alne Parish Council.
19-Jun-2021: Missing bridge: Alne Parish Council has been in contact again with NYCC Footpaths about the missing bridge over the Kyle and the dangerous and unacceptable diversion along the main road. We are assured again that we are the top priority in Hambleton District although we understand that the recent collapse of a footbridge in Thirsk may take a higher priority as it is much more heavily used. Alne Parish Council has no direct responsibility for footpaths and bridges although we will of course continue to press our case.
17-May-2021: Chapter 4 of the diary of the Coronavirus Plague in Alne (covering 2021 to date) can now be read by clicking here. Earlier chapters can be found here.
Alne Street Fayre: Is the annual fund-raising event for Alne Parish Leisure Association (APLA, UK Charity number 516566) to raise funds for the maintenance and improvement of the Alne playground, recreation areas and sports field. Click on the Street Fayre photo below to go straight to the Alne Street Fayre website.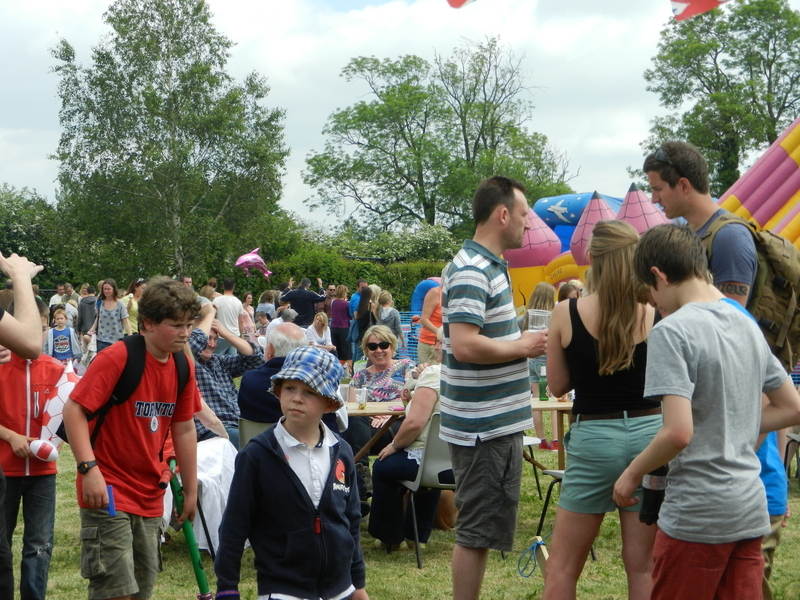 Alne Coronavirus Support Group: If you need help, please contact Eddie Edwards, the central co-ordinator, on 833269, 07583-377276 or [email protected]
Have you missed a recent item? The News Archive is located under the History tab.
See the Calendar of Events for forthcoming items of interest.
Also, please let us know of any events that are planned and we will include them.
This village site is organised and paid for by Alne Parish Council but it is not a Parish Council website.
If you find anything out of date or incorrect, please tell us through the Contact page. Thank you.