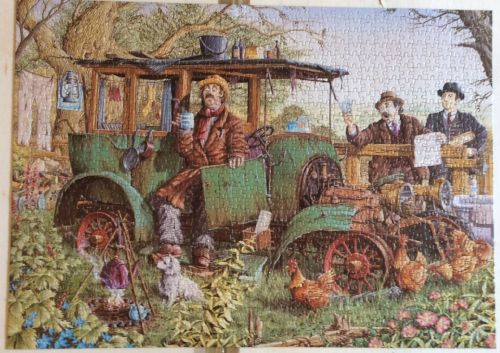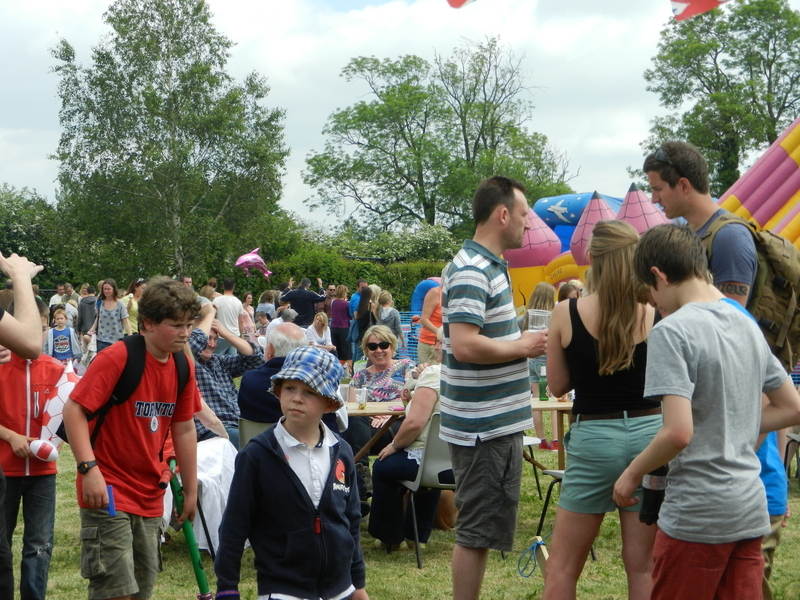 The next Alne Street Fayre is on Sunday 13-June-2021.
Click here to go direct to the Street Fayre website
The News Archive is to be found on a separate page under the History tab.
See the Calendar of Events for forthcoming items of interest. Also, please let us know of any events that are planned and we will include them.
This village site is organised and paid for by Alne Parish Council but it is not a Parish Council website.
If you find anything out of date or incorrect, please tell us through the Contact page. Thank you.
Latest news from Alne Village:
21-Jan-2021: Clearance Sale. Part-used tennis balls. Suitable for children or dogs. £1 per 4-ball can. 838265 or 6 Hallgarth. Proceeds to APLA (UK Charity 516566).
18-Jan-2021: I hear, on good authority, that all those over 80 registered at Easingwold and Tollerton surgeries will have been vaccinated (if they want) by this coming Saturday.
13-Jan-2021: Alne featured on a repeat of Escape to the Country on BBC1 this afternoon. Watch it on iPlayer (06:00 to 16:00) and you will also pass the property on the walk described below!
11-Jan-2021: Coronavirus exercise walk - no car required! Start at the notice boards, head down Monk Green and up to Alne Cross. Return down the Avenue, Church Wind, Main Street, Mitchell Lane, right round the internal perimeter of Alne Park, then Gale Road and down the footpath to Alne Station notice board. Return back to the central notice boards. Add a 100-yard excursion down Jack Hole or Back Lane en route and you will have covered exactly three miles and seen 95% of Alne village.
08-Jan-2021: We have been made aware of the first Covid-19 vaccination of an "ordinary" Alne resident having taken place today. i.e. not a health professional nor in a care home. Can anyone claim earlier? If so, please let us know through the Contact page.
05-Jan-2021: A project is underway to restore and improve the "BMX track" at the north end of the APLA car park. This initiative is being led by Izzy Rochester. If you would like to be involved, please contact her on [email protected]
03-Jan-2021: Does anyone know the official name and/or manufacturer of the jigsaw pictured on the left? Last seen in the Telephone Box Library. Let us know through the Contact Page, please, if so, so we can add it to our list of jigsaws completed!
01-Dec-2020: Click here to see the latest Parish Newsletter (in full colour)
26-Oct-2020: North Yorkshire County Council have the respon-sibility of replacing the footbridge over the River Kyle between Alne and Tollerton that was swept away last February. The good news is that they plan to replace this with a future-proof structure similar to the one that exists on the footpath between Tollerton and Youlton. The bad news is that they do not have funds until next financial year and that it may be 12 months before it is actually done. The possibility of putting the existing bridge back in situ as a short-term measure has been looked at but there are concerns about the state of both the bridge deck and the foundations and the ensuing potential liabilities.
If the absence of this bridge is annoying you, please write to the NYCC Public Rights of Way Officer, Andrew Brown, at [email protected] expressing your concerns. Public opinion might help to get it done sooner rather than later.
03-Aug-2020: Over the last few years, there have been numerous complaints about the dangers and congestion at the Village Hall corner particularly during school drop-off and pick-up hours. Your Parish Council has agreed with the school and NYCC Highways to help solve the problem with yellow lines on the corner and separate bus parking arrangements. A process is in train to agree the details and a public consultation is being organised by NYCC. It is hoped that all Alne residents will support these proposals as being in the best interests and safety of all concerned. It should be noted that the timescale of this process is likely to be protracted but that it is not within the control of Alne Parish Council.
Alne Coronavirus Support Group: If you need help, please contact David Edwards, the central co-ordinator, on 833269, 07583-377276 or [email protected]gmail.com.
Have you missed a recent item? The 2020 News Archive is located under the History tab.