The next Alne Street Fayre is on Sunday 09-June 2019:
Click here to go direct to the Street Fayre website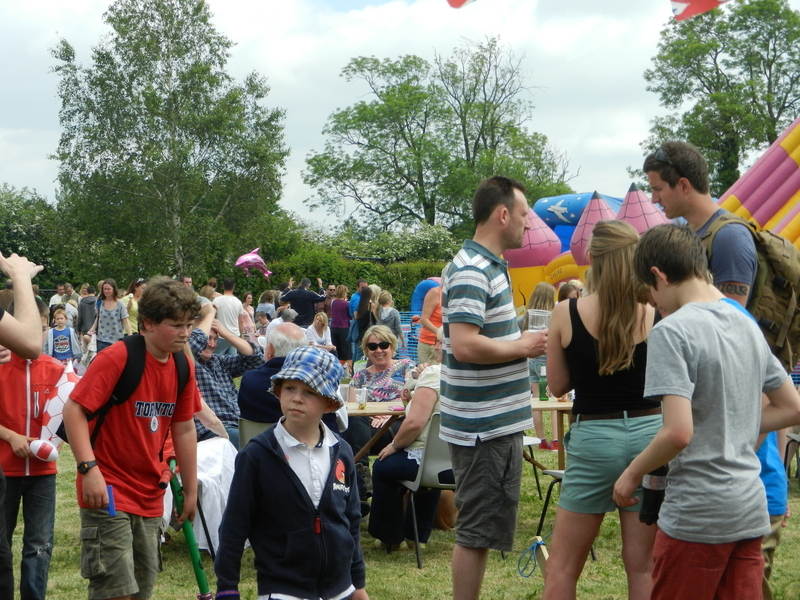 Click here for the full-colour Church restoration brochure
The News Archive is to be found on a separate page under the History tab.
See the Calendar of Events for forthcoming items of interest. Also, please let us know of any events that are planned and we will include them.
This village site is organised and paid for by Alne Parish Council but it is not a Parish Council website.
If you find anything out of date or incorrect, please tell us through the Contact page. Thank you.
Latest news from Alne Village:
21-Mar-2019: An update on the restoration of the village verges is shown alongside. You can also read it here.
11-Mar-2019: Pub for sale. The Bluebell Country Inn is an Alne Community Asset which means that, when it is put up for sale, the Community has the right to try to buy it within a designated time period. The Parish Council has been notified of the intent to sell the freehold, with the existing tenant having a short tenure left on the existing lease, and we are therefore looking at the establishment of a Working Group to see if such a purchase by the Community would be feasible. There would be a fair amount of work, sounding out the market, laying out a business case, checking the legalities, seeking finance and grants, negotiating with the vendors etc etc. If you would be enthusiastic and interested in joining such a Working Group, please contact the Parish Council Clerk ( [email protected] ) as soon as possible but no later than 10-April.
03-Mar-2019: Many thanks to the volunteers that turned out this morning for the annual Alne litter-pick. Fifteen big sacks of rubbish were collected from the surrounding roads and ditches and everywhere now looks much better.
28-Feb-2019: Click here to read the March Parish Newsletter (in full colour).
22-Feb-2019: A working party from the Parish Council and the Primary School are considering options for reducing the morning and afternoon danger and congestion at the Village Hall corner. Should we have a kiss-and-drop zone, should we have a one-way system, should we have yellow lines etc? If you have any ideas or suggestions at this early stage, please contact Parish Councillor John Newton ( [email protected] or 838688), or School Governor Dennis Myers (838552 or [email protected] )
22-Feb-2019: See the picture alongside for the amazing Les Parapluies d'Alne and click here to read all about it.
14-Feb-2019: The February mid-month conundrum. A man was born in March but celebrates his birthday in September. He married, quite legally, his sister but died a bachelor. How can this be? Answer at the end of the month. Read the answer here.
13-Feb-2019: A proposal to locate an anaerobic digester in Tollerton is being discussed. Tollerton Parish Council and many residents are objecting. Click here for a brief summary and a map of the area likely to be affected by additional traffic movements. As you will see, this is also an issue for Alne. If you wish to make comments, the attachment tells you where to lodge them. We believe that NYCC are discussing this within the next couple of weeks so an early response is recommended. This application has now been refused by NYCC.
04-February-2019: To celebrate 50 years since the Apollo 11 moon landing, the theme of the competitions at this year's Street Fayre on 09-June will be 'Outer Space'. As well as moon and space-themed competitions and displays, there will be a Street Fayre stall selling children's space books and other space-themed goodies. If anyone is having a clear out and would like to donate second -hand children's books (space topics only!) then do please get in touch with Helen on 838582 or [email protected]
14-Jan-2019: The January mid-month conundrum. A rather disorganised man lives in Manhattan and has girlfriends in The Bronx and Brooklyn. He visits one of them each weekend but he can't decide which one he prefers so he goes to the subway and gets on the first train that arrives. Trains come in both directions at 10-minute intervals. Over time, he finds that he is spending 90% of his weekends in Brooklyn and only 10% in The Bronx. Why is this? Answer on 31-January - no prizes apart from proud satisfaction! Read the answer here.