History Item of the Quarter : Summer 2017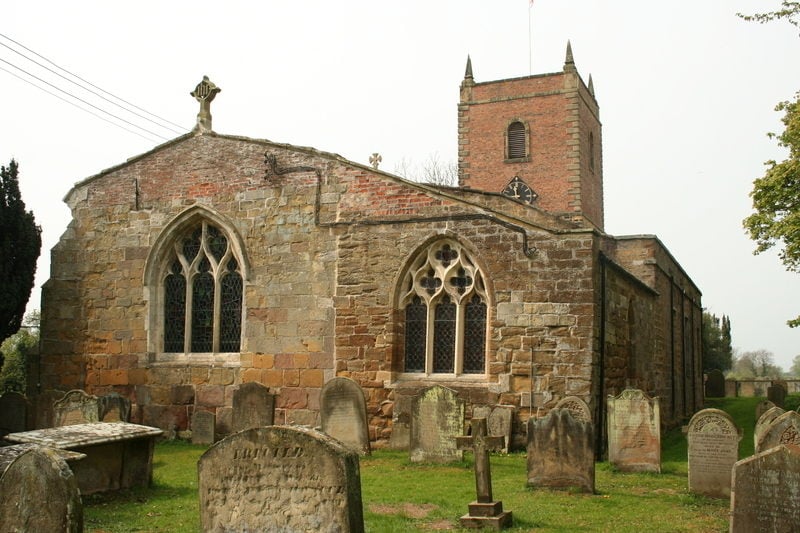 A full index of Alne Parish Councillors from 1913 is now available. Click here to read it.
Earlier history item: Alne was the talk of the land in 1900 when a divorce case was heard in the Royal Courts of Justice in London. The then vicar of Alne, Rev Hamilton Young, accused his wife of adultery with Churchwarden Thomas Mintoft. Mrs Young counter-sued with allegations of the vicar's misconduct with a 23-year-old spinster who lived in Church Cottage, just across the road from the vicarage. The facts were widely reported and Robert Brech has distilled them into a more-readable form by imagining them as written in Mrs Young's diary. To read the diary, click here.
If you have additional information on this case or on any of the protagonists, please contact Robert on 838265 or brech28@btinternet.com
If you have a postcard or photo that you would like us to feature on this page, please contact us through the Contact page. Thank you.
The 2011 archaeological survey of the west tower of Alne church is now available. Click here to read it.
Alne is a small village situated halfway between Thirsk and York. There are about 275 households in the parish and in the 2001 census the Parish of Alne had a population of 711.
Alne was mentioned in the Domesday Book, and in 1823, Baine's Directory of the County of York said 'This village [Alne] takes its name from the Latin word Alnus (the alder tree), it being situated in a low swampy country, which formerly abounded with alders, and thence it was called the Forest of Alders. Pop. 386.'
In the early to mid 19th century, the parish of Alne was a thriving community and a railway station opened on 31st March 1841. By the early part of the 20th century, Alne was said to be virtually self-supporting, with four grocery shops (including a post office), two saddlers, a basket maker, a cobblers, a blacksmith, two joiners, two dressmakers and a tailor. There were four pubs, the Fox & Goose and the Blue Bell Inn near the centre of the village, and The Station Inn and the Railway Inn at Alne station. At the station, there were six stopping trains daily, in each direction.
Website Winter Wednesday Wise Words #3
It's not me that can't keep a secret, it's the people I tell!
Abraham Lincoln.
I like this amusing and self-deprecating comment – and it is so true!