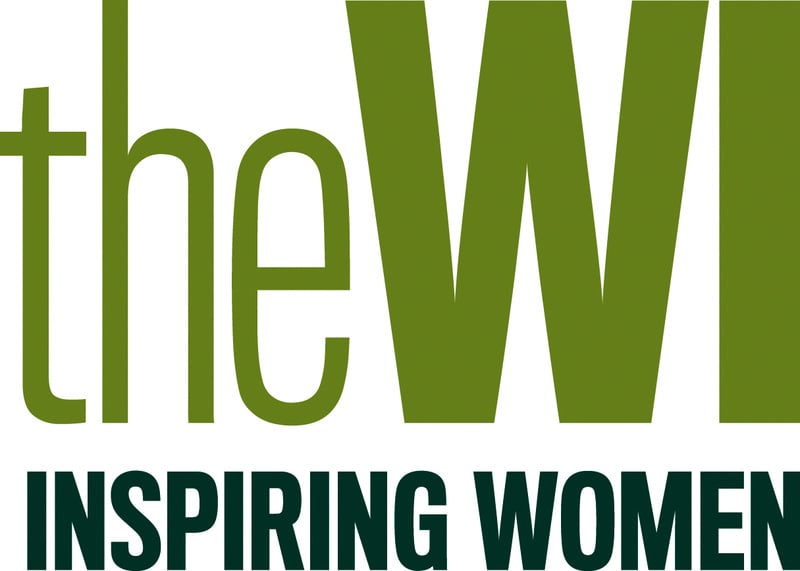 Alne WI meets in the village hall at 7.30pm on the second Wednesday of the month.
Open to women of all ages we enjoy a programme of interesting talks, demonstrations and dinners, as well as courses and events organised by North Yorkshire East Federation and the opportunity to get involved in national campaigns. Meetings are always open to family and friends (£3.50 fee) and twice a year we have an Open meeting which we hope will also appeal to the men (£3 fee).
Please feel free to come along to our meetings as a visitor, you are guaranteed a warm welcome as well as a fun and interesting evening. For more details contact the Secretary Diane Hunter 07568-067589 and [email protected] or Joan Baram on 838805.
Alne WI will be resuming meetings in Alne Village Hall on 8th September at 7.30pm. Click here for details.
WI meetings give members the chance to try new activities, listen to speakers on a range of topics and campaign on issues that matter to them.
Alne WI welcomes new members; come and join us. (£3.60 for visitors)
Alne WI Garden Party
It was sunshine and smiles all round when Alne WI ladies celebrated their first meeting since March 2020 with cocktails, mocktails and canapes in the garden.
WI members Gill Charlton and Nancy Burch hosted the event, taking care to keep members safe. They served a selection of creative alcoholic and soft drinks along with a huge range of homemade canapes. Members had a great time, relaxing in the sunshine and catching up with everyone's news.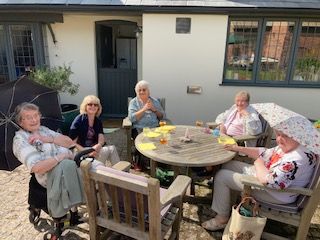 Alne WI President, Joan Baram, welcomed everyone back to WI and presented a bouquet of flowers to three long-standing members to thank them for their loyalty and commitment to Alne WI over the years.
Jean Macrae, Marion Roberts and Mary Tym have each belonged to WI for well over forty years and each has served on the committee at some point during their long membership.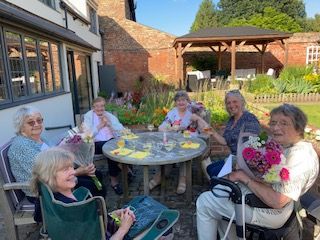 Click here to see what Alne WI have been up to during Lockdown.
We always like to have suggestions from members and we do our best to follow them up.