Click here for all the latest Alne league results and fixtures
Club sessions for members (booking only) take place on:
Wednesdays : 6:00pm to 7:30pm
Saturdays : 4:00pm to 5:30pm.
Club sessions and matches take priority over private play so please do not arrange to play privately during these times.
Monthly American tournaments throughout the year.
League tennis for all abilities as outlined below.
Contact Robert at [email protected] or 01347-838265 to join Alne Tennis Club.
The Singles and popular Jubilee Cup competitions take place in the summer.
Alne 2021 Ladies' and Gentlemen's Singles Competitions: Winners: Emily Johnson and Tom Plowman
Alne 2021 Jubilee Cup. Winners: Rome Sigsworth and Steve Broughton.
Three County-Standard Tennis Courts are situated on the Alne Recreational Field at YO61 1TJ. All the courts are double-layer, porous tarmac with a guarantee of being fit for play within fifteen minutes of the cessation of rain. All the courts are floodlit, management of the lights being through a card system.
In 2022, we are planning to run four teams in the local leagues, three mixed teams and a ladies' team, so there is ample opportunity for all members to take part in league tennis if you so desire.
We have two adult/student club sessions a week (all year round) - see above. Regular club tournaments are also held.
Coaching - click here for up-to-date adult and junior coaching information.
Annual membership fees: Family £100. Adult £60. Student £20. Junior (<14) £10.
Alne Tennis Club is committed to the LTA safeguarding, whistleblowing and anti-discrimination policies which you can see by clicking on the relevant link. Contact Robert as above for further information.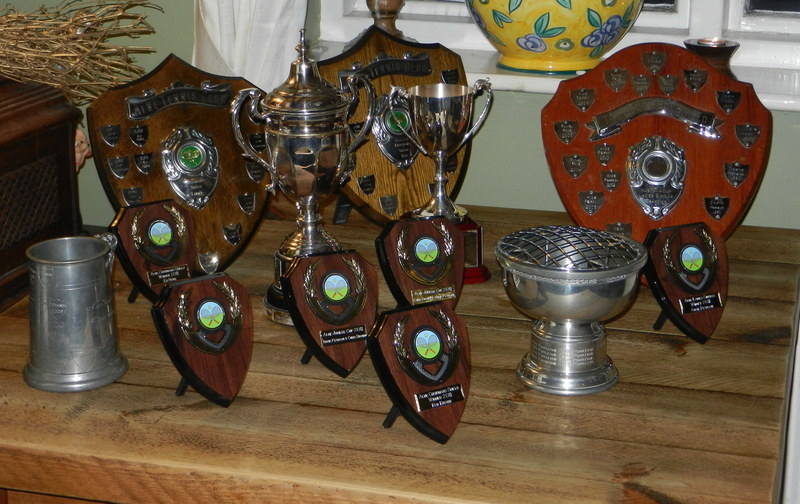 Website Winter Wednesday Wise Words #4
You get what you expect.
Three young female tennis players recently all said to me that they did not expect the permanent, loyal and trusting relationship that was embodied in many of their parents' and grandparents' marriages. I thought this was rather sad but a wise man responded with the comment above. So, raise your expectations in all things and you may raise the results!